I have been married to my wife, Suzanne for 45 years. We have five children and 4 grandchildren. Three of our sons joined U.S. Marines and our oldest retired after 20 years. My wife and I live in Auburn, Washington. I'm active in my local church and work in support of charity efforts in the community.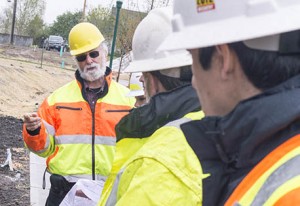 Professional Experience
I started my first business at the age of 18, and what started as a side-job cutting grass for friends and neighbors evolved into a commercial landscaping company. Since then, I started my own hydroseeding and landscaping company which I ran for a number of years before founding my current venture: Eco-3, an erosion and stormwater management company. With over 30 years of experience in erosion control and stormwater management, I provide environmental training and help builders navigate environmental regulation. I was president and founding director of the Pacific Northwest chapter of the International Erosion Control Association.
Public Service
I currently serve as the 31st District State Senator. I was elected to the House of Representatives in 2016 and appointed to the Senate before being sworn into the House. I won re-election to a 4-year term that expires in 2023.  I previously served as the 47th District State Representative from 1998 to 2000. I'm focused on a number of policy issues, serving on the Transportation Committee, Housing Committee, and Environmental Committee in the state Senate.