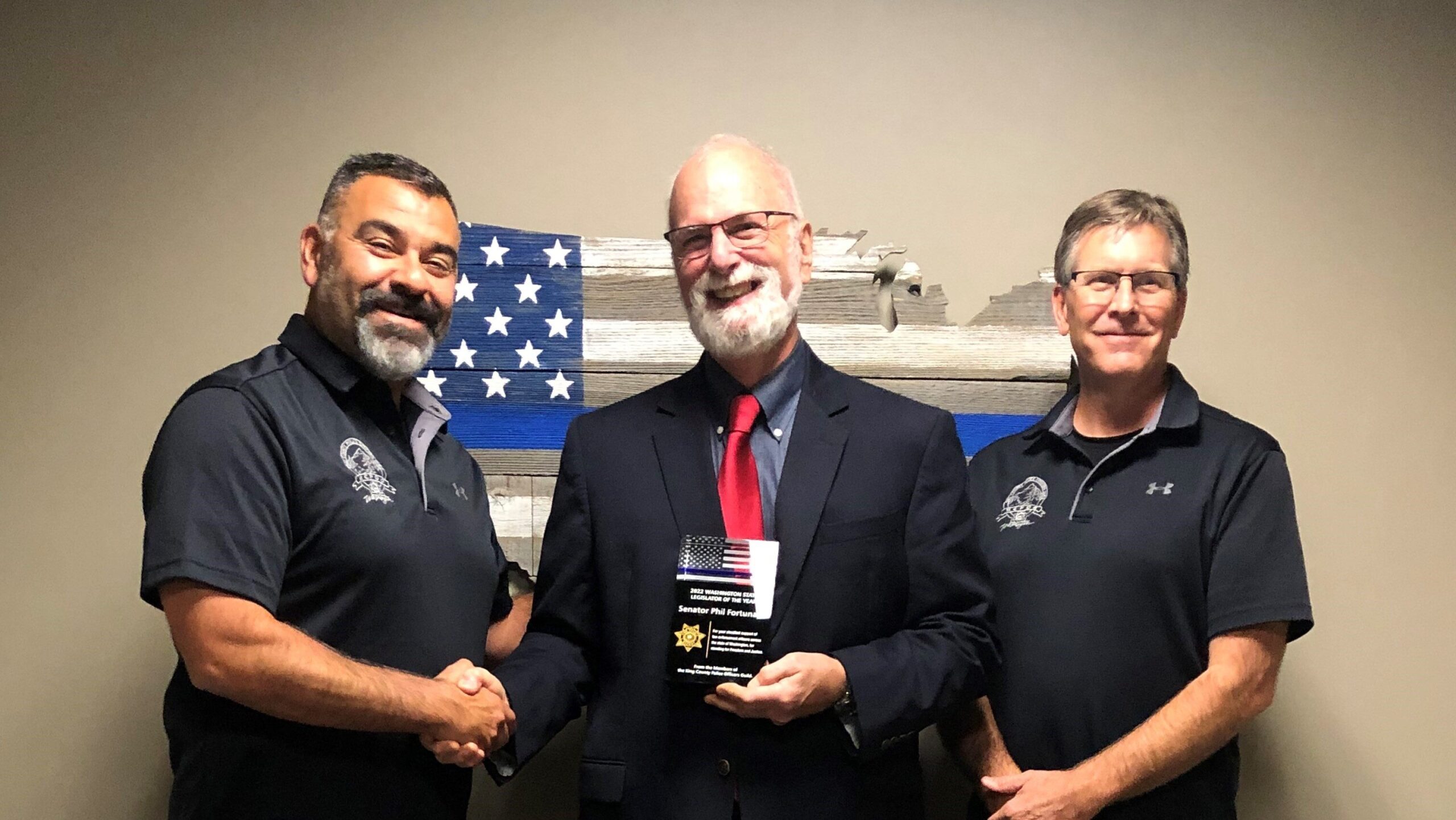 In 2018, legislative Democrats reneged on a police reform agreement and passed a slate of bills that have handcuffed police rather than criminals. Now, communities around the state are reeling from resulting rise in crime and public safety is a top issue for voters this year. State Sen. Phil Fortunato warned during the legislative session that the laws being rushed through by the Democratic majority stoked by the "Defund the Police" movement would not protect citizens but rather give criminals free rein.  "These bills were anti-law enforcement and pro criminal," said Fortunato.
"There were a couple of main bills that I vehemently opposed because of the detrimental effects on law enforcement's ability to do their job and protect our communities," Fortunato, R-Auburn. said "While accountability is a good thing for government agencies, the laws that were adopted were more about sending a message of animosity to police rather than keeping our communities safe."
For his efforts in the Legislature, the King County Police Officers Guild recently honored Fortunato as their first ever "Legislator of the Year." In their letter, the Guild noted Fortunato, "stood steadfast as a supporter of public safety throughout a very difficult year for law enforcement."
"The voters in the 31st District have a clear choice this election. I'm not ashamed to support our police. My opponent tries to say he's independent and pro-public safety, while he's funded and supported by the very same people that have made our communities more dangerous. It's an honor to be named 2022 Legislator of the Year by King County officers and to be endorsed by several other law enforcement agencies supporting my re-election."
You can read the full letter from the King County Police Officers Guild by clicking here.